Services & Capabilities
FCI's project managers pay the highest level of attention to each project and remain the point of contact with the client from beginning to end. Our full-service manufacturing plant ensures that products are handled in-house, with project management overseeing every detail. We are determined to provide each client with the best service and finest workmanship, and are committed to their success.
We take each project from the planning board through opening day with services that include:
Project Management and Scheduling
Material Recommendations
Product Development and Engineering
CAD/CAM
Prototype and Mockups
CNC Production
Shipping and Delivery
Installation
Worldwide Service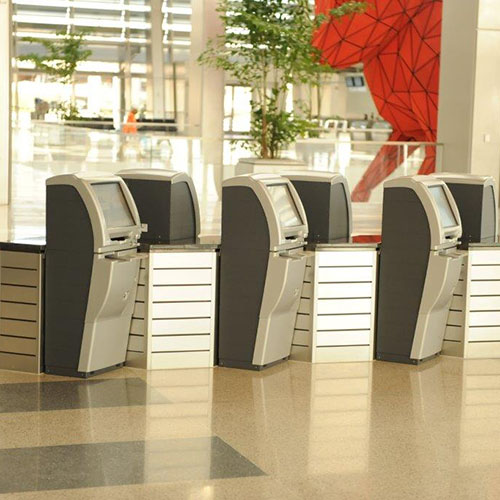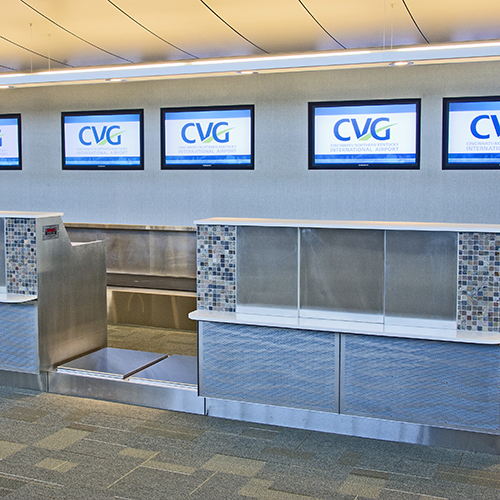 Product Development
At the core of FCI's experience is the ability to identify any potential challenges in the proposed product that may result in a less-than-exceptional product for the client. In the initial stages of the project, drawings are reviewed for material and engineering details that can make or break a product. Our project managers are eager to offer solutions and suggested changes to avoid possible costly adjustments once the product is already in production or installed onsite. ADA and accessibility features play an important role in many products and FCI has the expertise to incorporate these requirements.
Our total approach includes space management for systems integration, accessibility, and flexibility. The result is an innovative product that is both functional and appealing. Details include ergonomic keyboards and monitor brackets, space-saving design for cables and power, efficient use of available space for required technology, equipment and storage. Materials are reviewed for longevity and value, and overall project concept. Other recommendations are for durability, integration into project aesthetics, and increased cost-savings.
Our company collaborates with architectural or design firms when needed to provide renderings to help illustrate the product. Our experienced craftsmen can produce mock-ups or prototypes that further bring a product to life and can be reviewed by the client to confirm a product is exactly what they want before the entire project goes into production.
Building Relationships
The success of our projects is based on our dedication to coordinating our efforts with the project team. Our strength is built on our long-term relationships with leading industry partners. We have worked with many of the same firms on several projects, where relationships make all the difference in the overall success of the project.
Austin Commercial
Balfour Beatty
Bechtel
Clark Construction
Hensel Phelps
HNTB
Jacobs Engineering Group
KBR
Manhattan Construction Group
Parsons
Skanska USA
SpawGlass
Turner Construction
Architectural & Engineering
FCI has collaborated with many of the major Architectural & Engineering design firms to synthesize design into functional reality.
Corgan
Demattei Wong Architecture
eStudio
Fentress
Gensler
Gresham, Smith & Partners
HKS
HOK
Leo A Daly
MSA Architects
Parsons
PGAL
RS&H
WSP
Technology Systems
Our company specializes in the integration of technology systems into our millwork, and has worked closely with technology providers to engineer products that will not only meet the needs of today's environment, but for future equipment upgrades and changes. We continually stay aware of new technologies in the industry and incorporate engineering details to accommodate those trends.
Arinc
AirIT
Desko
EDS
IER
Intersystems, Inc.
Siemens
Ultra Electronics